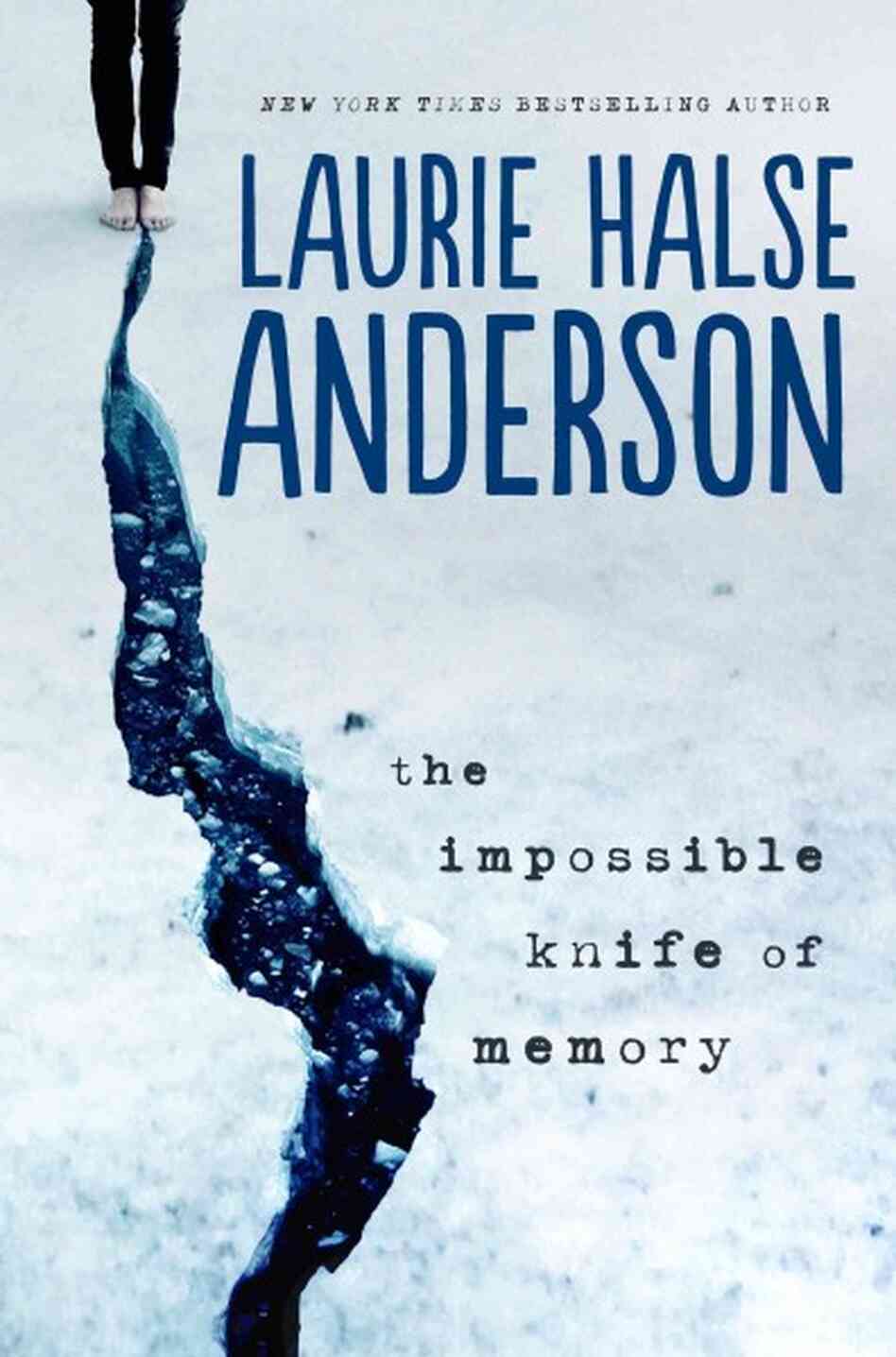 For the past five years, Hayley Kincain and her father, Andy, have been on the road, never staying long in one place as he struggles to escape the demons that have tortured him since his return from war. Now they are back in the town where he grew up so Hayley can attend school. Perhaps, for the first time, Hayley can have a normal life, put aside her own painful memories, even have a relationship with Finn, the guy who obviously likes her but is hiding secrets of his own. Will being back home help Andy's PTSD, or will his terrible memories drag him to the edge of hell, and drugs push him over? The Impossible Knife of Memory is Laurie Halse Anderson at her finest: compelling, surprising, and impossible to put down.
What I hate about reading books from the same author is that I inevitably start comparing the two, and one of their books is better than their others. And what really stinks is when the book that was published earlier in the authors career is better the the later books. It's as if the author an never really live up to that past image. I picked up The Impossible Knife of Memory because I recognized the author - I'd read Anderson's book Speak and really enjoyed that, especially since it reverberated so much with me as an adolescent in high school (which, really, is what all YA authors are trying to do. I imagine it's hard being a grown up in real life but trying to remember being younger when you're working.) Unfortunately, The Impossible Knife of Memory (and that impossibly long title, let's call it TIKOM) didn't connect with me. In all fairness, this really is good book, wonderful, really, but I simply wasn't feeling it.
Backtracking a little, there a very few YA novels that actually connect with me on a soul deep level. Being in high school simply isn't how it's portrayed in books (for the most part), which is why I usually prefer to pick up more fiction-ed books than realistic fiction (it even sounds like an oxymoron) in the YA genre (I find older audience books to be much more realistic). I loved Speak by Anderson, and shortly before reading TIKOM I'd read Forgive Me, Leonard Peacock, which made me cry, and was so amazing I get teary just thinking of it (Mathew Quick: new favorite author), and so I was also comparing TIKOM to that. And it fell short.
Anderson's writing is compelling - simple, beautiful, and haunting. Her characters all feel real, their emotions floating off the pages. I loved Hayley's character - smart, but not quite as smartypants annoying as The Fault in Our Stars. Lots of sarcasm, witty attitude, and a unique outlook on life - all people are born freaks, some corrupted and turned into zombies, while others are lucky enough to stay freaks. The character development for both Hayley and her father, as well as all the secondary characters was done well. Personally, my biggest problem was with the storyline. The pacing was off, and it lost its momentum towards the end. I didn't feel like there was any actual ending, and while I do realize that it's sometimes done on purpose, the entire book just feel like a 'yeah, so what?' moment. It's too vague for me to consider it a realistic ending, yet it didn't end on a straight forward hopeful tone. It just...ended.
Should you read it, though? Yes, go ahead, even if only to appreciate Anderson's skill with words. Go ahead.